Fibrecrete G repairs longitudinal cracking on I-75 ramps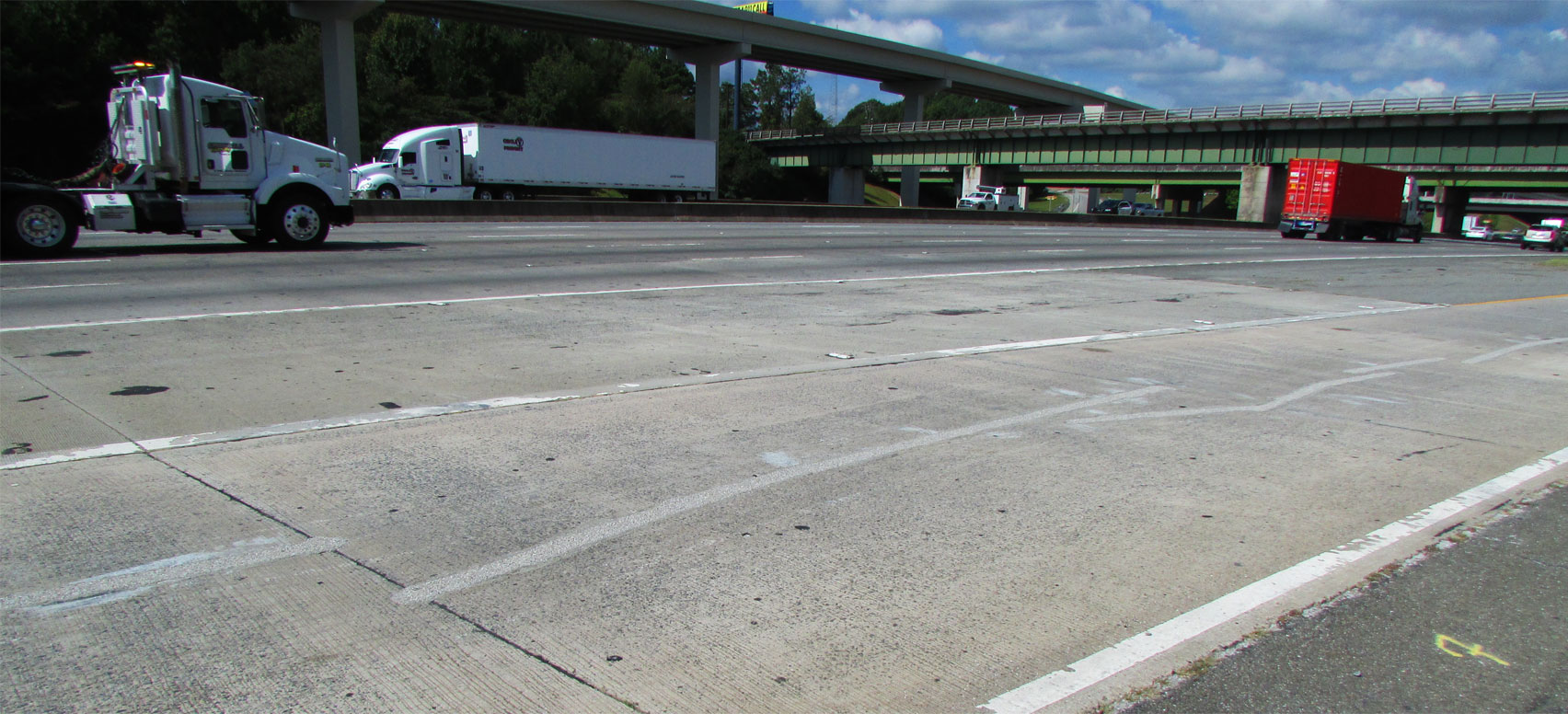 The ramps around I-75 and SR-5 in Atlanta had lots of longitudinal cracking and the Georgia Department of Transportation did not have the budget to replace the affected concrete. Fibrecrete Preservation Technologies presented Fibrecrete G as an alternative that involved milling the cracks 4" deep and 2" wide to create a good "seat" for the Fibrecrete and then applied the Fibrecrete. GDOT decided that Fibrecrete G was the made the most sense in this situation. The cost savings compared to replacement made this an easy decision.
The contractor was able to repair 65 cubic feet of crack repair per night and as usual traffic was open at day's end.  Fibrecrete is a great choice for urban areas with high Average Daily Traffic volumes because so much can be repaired and most repairs can be opened to traffic within one hour.
Location: Atlanta, GA SR-5 and I-75
Contractor: The Gordon Company
Product: Fibrecrete G